In 2021 I was honored to be invited to participate in Artcrank, a poster show in the Twin Cities. As biking is such a big part of my life, I immediately had way too many ideas and was a little stuck in decision paralysis. However, after sketching and trying out ideas, I settled on one I was excited about.
Due to timing constraints and busy printers in the Twin Cities I elected to print the posters on my own. However, I hadn't screenprinted since college and needed some help. I reached out to my good friend and professional printer, Kaya, who helped me source materials and tools. A trip to Anchor Paper provided the beautiful canvas, and my buddy Evan helped me as an extra set of hands during the actual printing.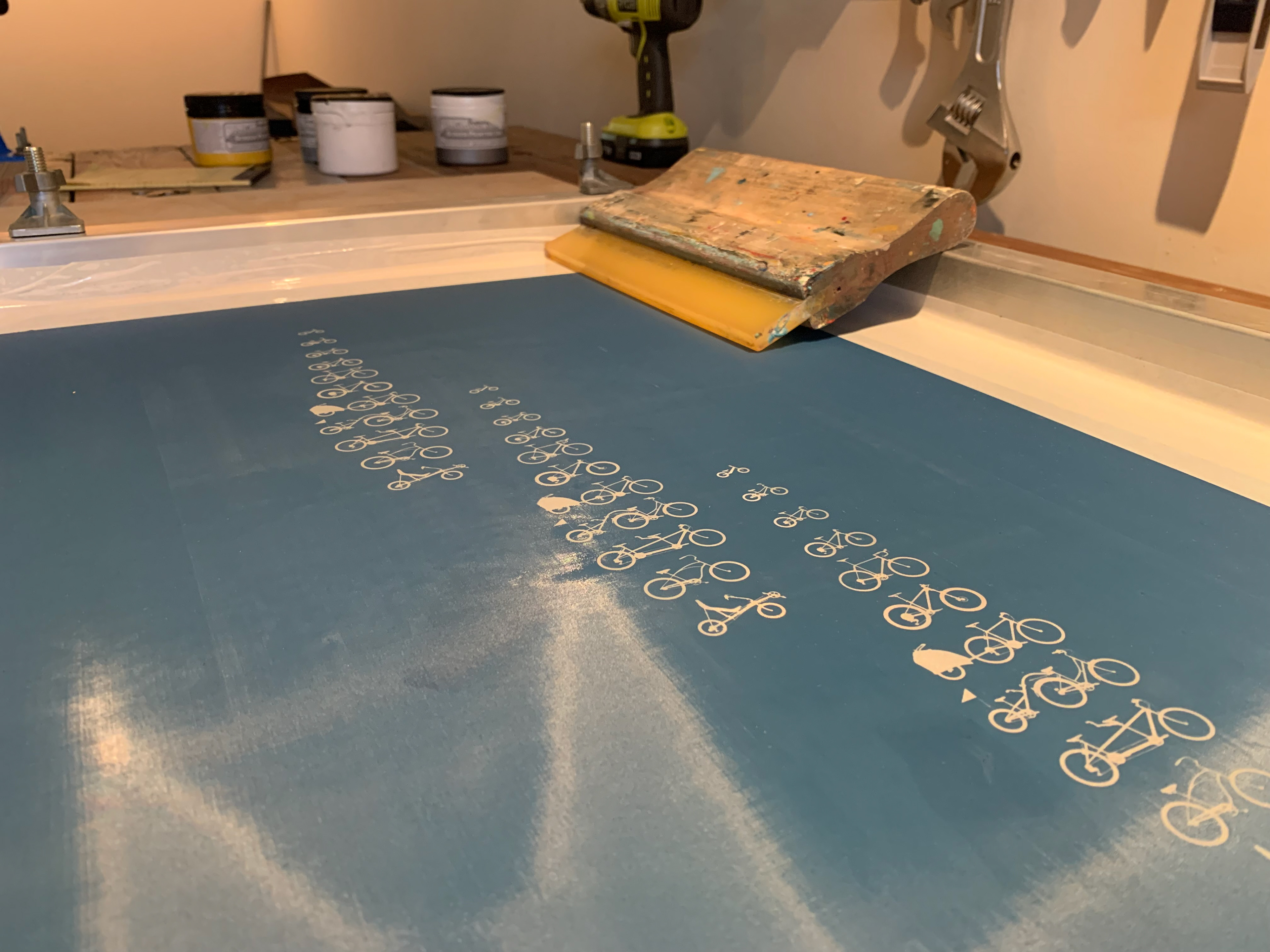 I envisioned a lunar calendar depicting the stages of a cyclist's life and the special moments along the way—graduating through early kids bikes, getting a first adult bike, having a child, growing old and riding a sweet tandem with a partner.
After seeing the design, my printer friend Kaya suggested that I make the design into shirts and clothing that a family could wear. Here's what that might look like.